Biosimilars: A lower-cost drug alternative
OPERS advocates for alternatives to high-cost specialty medications
Feb. 10, 2017 — It's in the news – prescription medication costs are on the rise. Some medications can be very expensive, especially those used to treat serious and rare diseases such as certain types of cancer and inflammatory conditions.
Retirees suffering from these rare conditions are feeling the pinch and asking themselves – are there safe, effective, lower-cost drugs available as alternatives to some of these expensive medications? There are, and they are called biosimilar drugs.
In a new video, Brian Lehman, OPERS pharmacy benefits and policy manager, discusses the present and future of biosimilar drugs with OPERS' Michael Pramik. Lehman describes the value of biosimilars and what OPERS is doing to support availability of more biosimilar medications for participants.
Seeking more insight? Study these fast facts about biosimilars on the OPERS website.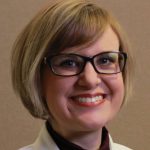 Heather Drago is a health care communications specialist with the Ohio Public Employees Retirement System. She breaks down health care topics into clear, concise, consumable messaging for our retirees. When she's not blogging, Heather composes content for OPERS print publications, the OPERS website and internal employee communications.