Why are some drugs so expensive?
A look at the current state of prescription costs in the U.S.

By Heather Drago, Ohio Public Employees Retirement System
April 25, 2017 – Listen in as Brian Lehman, OPERS' pharmacy benefits and policy manager, and Michael Pramik, communication strategist, discuss the state of prescription drug costs.
The discussion focuses on what is driving the growth, what the future looks like for prescription drug spending and what OPERS is doing to help rein in some of the costs for our retirees.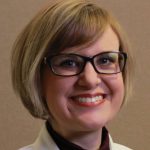 Heather Drago is a health care communications specialist with the Ohio Public Employees Retirement System. She breaks down health care topics into clear, concise, consumable messaging for our retirees. When she's not blogging, Heather composes content for OPERS print publications, the OPERS website and internal employee communications.