OPERS selects Medicare Connector administrator
The Ohio Public Employees Retirement System has selected Extend Health Inc., a Towers Watson company, to administer the OPERS Medicare Connector.
The Connector will use Towers Watson's OneExchange to provide retirees with access to plans on the individual Medicare market, one of several changes we adopted to offer more health care plan choices at affordable prices. The Extend Health Medicare exchange, acquired by Towers Watson in 2012, is now known as OneExchange and is the nation's largest and longest-standing private Medicare exchange.
The OPERS Medicare Connector administered by OneExchange will begin operations in January 2016. It will provide all services required to operate the Connector, including helping our retirees enroll in an individual Medicare plan and managing the Health Reimbursement Account. OneExchange has enrolled more than 800,000 retirees for more than 300 employers.
The Connector will provide services for retirees who qualify for Medicare Parts A and B. It will offer Medicare supplement plans, Medicare Advantage plans and Medicare Part D prescription drug plans.
Retirees will receive personalized help choosing medical and drug plans to supplement traditional Medicare that best suits their needs by working with a licensed advisor.
By transitioning to the Connector, OPERS is offering retirees increased flexibility, more choice and an opportunity to save money while keeping the same or improved level of health coverage. The individual Medicare market has more than 50 million enrollees, which makes individual Medicare plans more affordable than group Medicare plans such as the OPERS plan.
Here is how the Connector will work:
Based on the retiree's service credit and age at which he or she enrolled in health care coverage with OPERS, we will deposit a monthly allowance into the individual HRA. About 98 percent of retirees will receive $337 or more each month.
With the assistance of a licensed benefit adviser from OneExchange, participants will select a Medicare Advantage plan, often bundled with a prescription drug plan, or a Medicare supplement (Medigap) plan. If necessary, they'll also choose a prescription drug plan.
Participants will pay for health care premiums and expenses up front and seek reimbursement from their HRAs. The reimbursement can be arranged to be electronic, which will reduce the amount of time for receipt of payment. Using the HRA model allows us to give retirees their allowance on a tax-free basis.
The OPERS Medicare Connector open enrollment will begin in October 2015 for plan year 2016. Next summer, OneExchange will launch the enrollment communication campaign to our retirees and will facilitate educational sessions about the Connector.
We are planning additional communication regarding the Connector during the upcoming months.
You can read a news release about the selection of the Connector administrator by clicking here. A video of the announcement, featuring OPERS Executive Director Karen Carraher and OPERS Health Care Director Marianne Steger, is on our YouTube channel.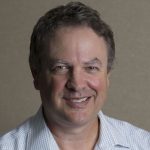 Michael Pramik is communication strategist for the Ohio Public Employees Retirement System and editor of the PERSpective blog. As an experienced business journalist, he clarifies complex pension policies and helps members make smart choices to secure their retirement.