OPERS opposes additional GASB proposals
Proposed rule changes by the Governmental Accounting Standards Board regarding health care expenses could have a serious financial impact on public employers in Ohio.
Two exposure drafts would revise current GASB statements on the financial reporting of other post-employment benefits, including health insurance. The Ohio Public Employees Retirement System opposes the changes because they do not appropriately assign responsibility for financial liabilities.
We often refer to these benefits as "OPEB," and OPERS Executive Director Karen Carraher recently testified against the proposals before GASB. She was joined by OPERS Chief Financial Officer Jenny Starr and Chief Actuarial Officer Sherry Chan. You can read their complete testimony here.
The GASB OPEB standards would:
Require state and local government employers to record a proportionate share of the health care unfunded liability in their financial statements
Standardize actuarial methods being used to calculate the health care liability
Provide additional guidance on setting the discount rate for projecting future health care liabilities
OPERS believes employers should not have to record a portion of the health care liability, because in Ohio, retiree health care is not a benefit guaranteed by law.
Further, OPERS has a funding model for retiree health care coverage, and we will adjust features of the coverage, or benefits provided, as necessary to comply with the model to keep the funding consistent. This approach has no impact on the employers.
"We agree with the intent for transparency and understandability, but we believe the more important goal is to capture the true nature of the transaction, and in Ohio's case there is not and will not be any future liability with respect to health care for employers," Carraher said.
OPERS has one of the larger OPEB trust funds in the nation at $13 billion, and at 69 percent funded the system is well on its way to managing health care costs indefinitely.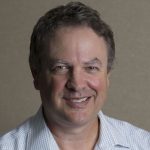 Michael Pramik is communication strategist for the Ohio Public Employees Retirement System and editor of the PERSpective blog. As an experienced business journalist, he clarifies complex pension policies and helps members make smart choices to secure their retirement.