OPERS announces CIO resignation
The Ohio Public Employees Retirement System has announced that John C. Lane, OPERS chief investment officer since 2010, has resigned to accept a position with The Ohio State University.
Lane has taken a similar position with OSU, where he will manage the university's $1.7 billion endowment. At OPERS, he oversaw $88.6 billion in investments.
"John has played an important role in working with our board to enhance investment policy through more effective use of asset classes," said Karen Carraher, OPERS executive director. "Under his leadership, our fund has grown from the troubled times of the economic recession to reach a record $89 billion."
Carraher said that OPERS will launch a nationwide search for a new investment director. Richard Shafer, deputy director within the OPERS Investments Division, will serve as interim chief investment officer.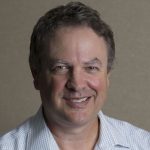 Michael Pramik is communication strategist for the Ohio Public Employees Retirement System and editor of the PERSpective blog. As an experienced business journalist, he clarifies complex pension policies and helps members make smart choices to secure their retirement.