Three new trustees to serve on OPERS Board
The 2014 OPERS Board of Trustees election is complete, and there will be three new trustees on the Board beginning in 2015.
Charles Latsa, Christopher Mabe and Steve Toth will join the board after winning their respective elections. They will join seven incumbents on the 11-member panel. The governor's appointed investment representative position has not yet been filled after the resignation of Frank Ciotola in April.
Incumbent municipal employee representative Ken Thomas ran unopposed for his seat.
Latsa will replace Heather Link, who did not run, as representative for non-teaching college and university employees. Latsa received 60 percent of votes from eligible members to 40 percent for Randy Desposito. Latsa works as applications manager of Student Administrative Systems at Cleveland State University. He has passed the Certified Public Account and Certified Financial Planner examinations, and also has served as a director of the State Transportation Employees Credit Union.
Mabe ran against current Board member Matt Schulz as state employee representative. Mabe won with 52 percent of the votes. Mabe is a correctional counselor at the Lorain Correctional Institution and has served as president of the Ohio Civil Service Employees Association since 2011.
Toth ran against incumbent Board member Sharon Downs as a retiree representative. Toth won with 54 percent of the votes. He is an OPERS retiree with 30 years of service in human resources administration and is a member of Public Employee Retirees Inc.
All four trustees will begin four-year terms on Jan. 1.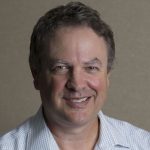 Michael Pramik is communication strategist for the Ohio Public Employees Retirement System and editor of the PERSpective blog. As an experienced business journalist, he clarifies complex pension policies and helps members make smart choices to secure their retirement.