Rules could change on joint retirement
The Ohio Public Employees Retirement System and other state public pension systems have agreed to pursue a series of modifications to Ohio law that will resolve inequities in the process of joint retirement.
One of the unique benefits of working as a public employee in Ohio is the ability to accumulate service time in more than one of the state's pension systems. Current law allows OPERS members to include credit in the STRS, SERS, Ohio Police & Fire, and Highway Patrol systems when determining eligibility for service retirement and the resulting pension benefit.
When this happens, service credit and contributions are consolidated by transfers of assets among the retirement systems. After pension legislation occurred in 2012, however, issues arose relative to the fairness of the amount of funds being transferred to support these joint retirements.
These issues include the facts that the systems have different fiscal years and that there are substantial differences in the amount of time required for full-time status in each system.
Unfortunately for OPERS, the result is that we're often paying much more for this liability when our members choose to retire under the other systems. In some cases we have had to transfer hundreds of thousands of dollars to these systems under the pension redesign calculation whereas it was in the tens of thousands under the old calculation. These transfers result in no increase to the member's benefit.
Resolving the joint retirement benefit system so that no system is unduly harmed will require changes in Ohio law. Our next step will be to begin working with the Ohio legislature to make the changes as quickly as possible. We're also planning to communicate the new joint retirement rules to our members and other stakeholders.
What's new is that in the future we will use a retention percentage approach to joint retirements. After sending the appropriate member contributions to the paying system, each system will keep the same percentage of employer contributions and transfer the remaining amount to the paying system. The systems agreed to a 5 percent retention amount to reflect the unfunded actuarial accrued liability and other costs. We will review this amount every five years or if employer contribution rates change.
We also have discussed allowing independent retirement. We'll work to modify current law to allow inactive members to refund their contributions from the inactive system without a reduction in service credit, as long as they're not currently employed with the same public employer.
There's also the question of how the systems will certify service credit. The paying system will continue to do so, but we want to make sure that public employees are not awarded service credit from more than one source for time worked concurrently. The transferring system won't be able to certify more than one year for any "year" of service credit as determined by the transferring system.
The agreement also affects restored funds, in which our members may restore a refund by payroll deduction. Currently, funds paid to restore service time are held until retirement. We'd like to modify the law to require transfers of these funds annually.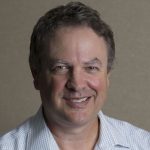 Michael Pramik is communication strategist for the Ohio Public Employees Retirement System and editor of the PERSpective blog. As an experienced business journalist, he clarifies complex pension policies and helps members make smart choices to secure their retirement.