Deadline approaching for health care coverage
The Ohio Public Employees Retirement System will begin fully implementing its new health care plan in 2015.
The new rules are based on changes made in 2012 and amended the following year. They will require members to have at least 20 years of qualifying service credit and be 60 or older before they can retire and become eligible for health care coverage. Retirees can gain health care eligibility with 30 years of service at any age (increasing to 32 years depending on the retirement group they're in).
These rules begin in January. To qualify for health care under the current rule that requires 10 years of service credit, employees would need to terminate employment no later than Nov. 30 of this year.
A complete list of the OPERS health care changes in on the OPERS website. Here is a summary of some of the changes taking effect in 2015:
Age and qualifying service: The new minimum eligibility for allowances is age 60 with 20 years of qualifying service credit, or 30 years of qualifying credit at any age.
New allowance tables: Monthly allowances will range between 51 percent and 90 percent of the full monthly premium and will be based on qualifying service and age when the retiree first enrolled in OPERS coverage.
Spousal coverage: Spouses will transition to a zero allowance over three years, beginning in 2015.
Medicare Part B reimbursement: The three-year transition to a zero reimbursement begins in 2015.
We anticipated increased retirement applications this year. But our preliminary numbers indicate that applications are down 31 percent in October compared to the same month in 2012, when the health care changes were announced.
Please note that OPERS is working on a plan to help retirees who do not qualify for free Medicare Part A coverage to join the upcoming OPERS Medicare Connector.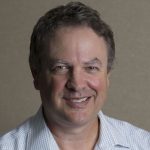 Michael Pramik is communication strategist for the Ohio Public Employees Retirement System and editor of the PERSpective blog. As an experienced business journalist, he clarifies complex pension policies and helps members make smart choices to secure their retirement.