OPERS introduces website section for Connector
The Ohio Public Employees Retirement System has introduced a Medicare Connector Readiness page on its website for those seeking information about the upcoming changes to retiree health care.
OPERS will introduce a Connector in 2016 for our retirees enrolled in Medicare Parts A and B. They will choose a Medigap plan or a Medicare Advantage plan and a prescription drug plan on the individual health care market.
The Connector Readiness page includes information about the Connector, Medicare basics and the OPERS Health Care Timeline Tracker, a month-by-month, illustrated calendar of key events leading up to the Connector's debut in 2016.
Click here to access the Connector Readiness section of OPERS.org.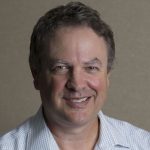 Michael Pramik is communication strategist for the Ohio Public Employees Retirement System and editor of the PERSpective blog. As an experienced business journalist, he clarifies complex pension policies and helps members make smart choices to secure their retirement.