Public pension funds' confidence levels on rise
Public pension funds are more confident in their ability to address retirement issues over the next two years, in part because they continue to pare back benefits, an industry study has shown.
The National Conference on Public Employee Retirement Systems said public funds have passed significant "organizational and operational changes to ensure long-term sustainability for their stakeholders." They include reductions in retiree health care coverage, higher member contribution rates and better system oversight.
The "2014 NCPERS Public Employee Retirement Systems Study" included participation from 187 state, local and provincial government pension funds with membership of more than 11.8 million. The respondents have assets of more than $1.8 trillion.
NCPERS is the largest trade association for public-sector pension funds.
A few of the study's key findings:
Public funds are more confidently addressing retirement trends: Overall confidence rating increased to 7.9 on a 10-point scale, up from 7.4 two years ago.
Funds are more efficient. Average administrative expenses are .14 percent, down a bit from a year earlier even in the face of rising investment management fees.
Public pension funding levels are increasing, an average of 71.5 percent, up from 70.5 percent in 2013. (OPERS was 82 percent funded at the end of 2013.)
Funds are doing well with their investments, with average 10-year net returns reported at 7.6 percent.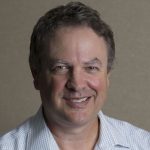 Michael Pramik is communication strategist for the Ohio Public Employees Retirement System and editor of the PERSpective blog. As an experienced business journalist, he clarifies complex pension policies and helps members make smart choices to secure their retirement.