Legislature OKs measures for members, retirees
The Ohio General Assembly this week approved legislation that will have a positive effect on Ohio Public Employees Retirement System members.
The bill included two proposals endorsed by OPERS: one on joint retirement and another that will allow participation in the OPERS Medicare Connector by members who do not qualify for premium-free Medicare Part A insurance. Lawmakers included the measures in Senate Bill 42, which focused on education safety.
The bill was sent to Gov. John Kasich for his signature. It will become law 90 days after the governor signs it.
The joint retirement measure will regulate how service time is incorporated when public employees retire with time in multiple systems. OPERS has worked with the State Teachers Retirement System of Ohio and School Employees Retirement System of Ohio for more than a year to bring about the changes. The Medicare Part A law will allow OPERS members who did not qualify for premium-free Medicare Part A during their careers to join the Connector.
"We'd like to thank Ohio legislators for their diligent work in making these improvements for our system," said OPERS Executive Director Karen Carraher. "Through communication with our stakeholders, it was clear that these are changes that will be of great benefit to our members and retirees."
The legislature also passed a series of corrective changes to Senate Bill 343, the pension redesign bill passed into law in 2012. They made technical corrections and non-substantive changes to the provisions of the bill to make it consistent with administrative rules and business processes.
The OPERS Board of Trustees this summer recommended that OPERS staff pursue changing the section of Ohio Revised Code that defines how the system provides insurance to retirees over 65 but who did not qualify for premium-free Medicare Part A hospitalization coverage throughout their careers.
Under the new plan, OPERS will reimburse 100 percent of the retirees' Medicare Part A premium as well as any applicable surcharges when the retiree enrolls in Medicare Part A and selects a plan through the Connector. Enrolling in Medicare Part A makes these retirees eligible to select health coverage through the Connector and receive an applicable allowance. OPERS also will reimburse a portion of the premium for retirees' spouses, as well as any applicable surcharges.
The Board took this action following requests from our qualifying retirees that they be allowed to participate in the Connector. Nearly 3,700 members returned postcards to us this fall in support of the measure. These retirees realized that without the option of the Connector they would see their health care costs increase by $300 a month in 2018 when the health care changes are fully implemented.
Ohio law requires OPERS to provide a Medicare Part A-equivalent plan to the approximately 6,500 affected retirees. The provision will begin in 2016 as the Connector begins operations.
You can click here to watch a video in which OPERS Health Care Director Marianne Steger explains the proposal. Click here to read our previous blog on the changes.
The updates to joint retirement will help participating systems save money when amounts are transferred upon the retirement of members who have service time in more than one system. Currently when this occurs, we transfer all member and employer contributions and actuarial interest.
What's new is that in the future we will use a retention percentage approach to joint retirements. After sending the appropriate member contributions to the paying system, each system will keep the same percentage of employer contributions and transfer the remaining amount to the paying system.
The systems agreed to a 5 percent retention amount to reflect the unfunded actuarial accrued liability and other costs. We will review this amount every five years or if employer contribution rates change.
The amendment also allows independent retirement. Inactive members will be able to refund their contributions from the inactive system without a reduction in service credit, as long as they're not currently employed with the same public employer. We will begin educating members next year on their options.
Under the new rules, the paying system will continue to certify service credit. But members will not be awarded service credit from more than one source for time worked concurrently. The transferring system won't be able to certify more than one year for any "year" of service credit as determined by the transferring system.
The agreement also affects restored funds, in which our members may restore a refund by payroll deduction at SERS or STRS. Currently, funds paid to restore service time are held by the other systems until retirement. The new law will require transfers of these funds at least annually.
Because the joint retirement amendment puts in statute the actual agreement, there are still business processes and rules that need to be finalized. That will come in the days leading up to implementation of the law. OPERS expects collaborative discussions with the other Ohio public pension systems to continue through implementation.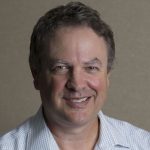 Michael Pramik is communication strategist for the Ohio Public Employees Retirement System and editor of the PERSpective blog. As an experienced business journalist, he clarifies complex pension policies and helps members make smart choices to secure their retirement.