OPERS posts schedule for holidays
As a reminder to our members and retirees, the Ohio Public Employees Retirement System will be observing the following schedule around the holidays:
We will be closed on Christmas Day and New Year's Day.
Our downtown Columbus offices and call center will close at 2:30 p.m. on Christmas Eve and New Year's Eve in advance of the holidays.
We will be open for business as usual on the day after Christmas and the day after New Year's.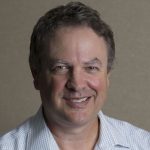 Michael Pramik is communication strategist for the Ohio Public Employees Retirement System and editor of the PERSpective blog. As an experienced business journalist, he clarifies complex pension policies and helps members make smart choices to secure their retirement.