OPERS Member Services had a busy 2014
The Ohio Public Employees Retirement System's Member Services department is often the best place for our members to gain information about their accounts and answers to their questions about pensions and health care.
Member Services employees assist our more than 1 million members with their individual accounts, retirement and health care, and many other issues. Last year was no exception. Here are some examples of the many ways our Member Services associates helped you in 2014:

We received more than 500,000 calls from members.
Our Virtual Hold option, which allows members to specify when we can call them back, was used more than 200,000 times.
We conducted interviews with over 23,000 members and retirees.
We helped more than 2,800 people at the front desk of our downtown Columbus headquarters.
We responded to nearly 17,000 emails and online account messages.
We educated more than 33,000 members through in-person presentations and online webinars.
More than 48,000 people watched our Member Services videos and recorded presentations.
If you have a question or need some help from our Member Services staff, please call us at 800-222-7377.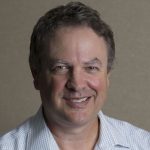 Michael Pramik is communication strategist for the Ohio Public Employees Retirement System and editor of the PERSpective blog. As an experienced business journalist, he clarifies complex pension policies and helps members make smart choices to secure their retirement.