OPERS rolls out Connector Readiness Kits
The Ohio Public Employees Retirement System will spend much of this year transitioning eligible retirees to the OPERS Medicare Connector, which begins operations in 2016. The preparation gets started this week, with the mailing of our Connector Readiness Kit.
We're sending the kit to Medicare-eligible retirees. In it they'll find:
A personal allowance statement: This is the amount that OPERS will give you to purchase your medical and prescription drug coverage on a reimbursement basis.
A calendar of key dates during 2015
An activities page that will test your knowledge of Medicare
A brochure that defines key Medicare terms
A refrigerator magnet with tips for avoiding Medicare fraud
Remember that in order to enroll in a medical plan through the Connector, retirees must be enrolled in Medicare Parts A and B. They'll need to select a plan through the Connector to receive their allowance, but they can still choose to enroll in dental and vision coverage through OPERS.
More information on the Connector can be found on our website.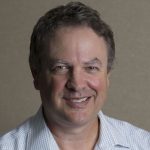 Michael Pramik is communication strategist for the Ohio Public Employees Retirement System and editor of the PERSpective blog. As an experienced business journalist, he clarifies complex pension policies and helps members make smart choices to secure their retirement.