Tax forms available online to OPERS members
Ohio Public Employees Retirement System members who are registered for online access may retrieve their 2014 tax forms online beginning Friday.
This feature of the OPERS online account can help members begin to file their taxes. Members can read the 1099-R form online and print it out. The forms will be mailed to all members no later than Jan. 31.
If you're already registered for your OPERS online account, click here to sign in. You can access your Form 1099-R by clicking on the "Documents" tab from the main menu.
If you have not registered for your online OPERS account, it's easy and quick. Click on "Need an account?" via the link listed above, and follow the instructions.
We've created an online tool that can help you understand the 1099-R form. It can help you understand which parts of the form to use for your taxes, how to change your federal and state tax withholdings, and how to access and print your form.
Click on this link to view a Form 1099-R recorded tutorial.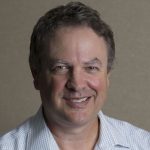 Michael Pramik is communication strategist for the Ohio Public Employees Retirement System and editor of the PERSpective blog. As an experienced business journalist, he clarifies complex pension policies and helps members make smart choices to secure their retirement.