Websites offer help in preparing for retirement
An important part of a successful retirement is planning for it along the way.
While the Ohio Public Employees Retirement System strives to ensure retirement security for its members, it's important for our members to know when to retire. OPERS has a section of its website devoted to this topic. The "Learn, Plan, Act" pages can help you make an informed decision when to retire, and they offer assistance along the way.
The OPERS Retirement Planner allows you to estimate pension and health care costs at different prospective times of retirement.
It's also important for OPERS members to continually improve their financial literacy. We've found several online resources that are helpful for members wish to learn about the financial issues that will be important when they retire. Some offer quizzes that you can take online; others stick with advice and commentary that members might find helpful. Here they are, with descriptions of each and links to them: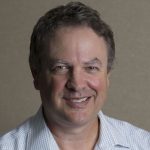 Michael Pramik is communication strategist for the Ohio Public Employees Retirement System and editor of the PERSpective blog. As an experienced business journalist, he clarifies complex pension policies and helps members make smart choices to secure their retirement.