Benefit change notice assistance available
Some members of the Ohio Public Employees Retirement System either have received or soon will be receiving Benefit Change Notices for 2015.
We issue these notices when there are federal tax table changes that impact withholdings and thus the amount of monthly pension benefits. Because OPERS doesn't receive the table changes in time to make them effective for the January benefit, the withholdings change for the February benefit.
Members who will receive a notice about their February benefit might have just seen their January benefit change because of the cost of living adjustment, health care changes or other reason.
If you have questions about your tax withholding, we suggest you see a tax adviser. Remember that you are able to change your tax withholding at any time through your online account.
For more information, we have prepared a video that explains Benefit Change Notices. Click here to watch it.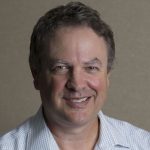 Michael Pramik is communication strategist for the Ohio Public Employees Retirement System and editor of the PERSpective blog. As an experienced business journalist, he clarifies complex pension policies and helps members make smart choices to secure their retirement.