Multiyear conversions don't count toward pensions
Defined benefit pension systems typically use the final average salary of their members when determining the retirement benefit. It's a common misconception that public employees can use years of unpaid time off to significantly boost their final pension amounts.
That does not happen at the Ohio Public Employees Retirement System, which has substantial measures in place to limit the spiking of retiree benefits.
When our members retire, they must comply with a contribution-based benefit cap that considers the member's lifetime contributions to ensure they do not artificially inflate their pensions with large salary increases at the end of their working careers. Also, many of our members will receive lower benefits because they're subject to a five-year final average salary calculation, rather than a three-year calculation.
These requirements were part of pension legislation that the Ohio General Assembly passed in 2012.
Still, some people believe that public employees in Ohio may bank time off for years, even decades, and use it to artificially inflate their earnings, thereby significantly boosting their pensions.
It's true that Ohio law allows the payment of unpaid leave to be considered earnable salary for the purposed of pension calculation. However, Ohio Revised Code Section 145.01 and Ohio Administrative Code 145-1-26 limit these conversions to sick leave, personal leave and vacation leave accrued but not used during the calendar year as part of a conversion plan. (Holidays are not included.)
Unpaid leave earned in previous calendar years does not qualify as earnable salary. So OPERS members could not, for example, carry over hundreds of hours of unpaid leave for decades, be paid for them at retirement and have the payments count toward their pension benefits.
Employers use these conversions to clear their books of employee time off and avoid large payouts when their employees retire. Allowing employees to bank limited hours of leave increases workplace productivity – they aren't obligated to take all the days off every year, especially at the end of the year.
In order to make their employees eligible for the conversion of vacation, sick or personal time, employers have to submit detailed plans to OPERS annually, and not all employers do so. Conversion amounts often are capped. Because some employers have more than one conversion plan, it's important for this information to identify the subset of employees each document covers.
Benefit flexibility is an important recruitment tool in the public sector which, studies have shown, often compensates workers less than in the private sector.
Research conducted in 2011 for OPERS by the independent benefits consultant Aon Hewitt found that OPERS members' benefits ranked eighth overall in a direct comparison with 15 large, Ohio-based, private employers. A recent study co-sponsored by the Associated Press found that the median salary of corporate CEOs in 2013 was $10 million.
OPERS is vigilant in limiting the effects of pension spiking. The ability of some members to include limited amounts of unpaid leave in their earnable salary for one year does not have a burdensome effect on the pension system.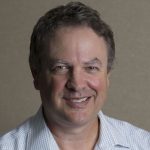 Michael Pramik is communication strategist for the Ohio Public Employees Retirement System and editor of the PERSpective blog. As an experienced business journalist, he clarifies complex pension policies and helps members make smart choices to secure their retirement.