OPERS offers 12-step retirement checklist
Planning for retirement takes a lot of preparation, and it's important to get started early. The Learn Plan Act section of the Ohio Public Employees Retirement System's website is designed to simplify the process for those preparing to retire.
Our planning checklist provides a dozen tips on what you'll need to do when you're preparing to retire.
Here's what's on the checklist:
Establish access to your OPERS account online. Our web-based account offers tools that give you a clearer picture of your account, allows you to update your personal information and permits you to submit your retirement application.
Compare your working and retirement income using our Retirement Planner. You also can compare your employer's health care costs to your projected retiree health care costs.
Obtain an estimate of your pension through your online account.
Get an estimate of your health care coverage through your online account.
Determine whether you may have additional service credit. You might be able to purchase service credit, or you may have service credit in another Ohio public retirement plan. Our "Service Credit and Contributing Months" publication can guide you. If you would like to purchase credit, you can run estimate through your online account. Contact us for help with the service credit estimate or if you believe you have time in another retirement system.
See an OPERS counselor. We encourage members who are within six months of retiring to come into our Columbus office and meet with a counselor. We ask that you bring photo identification, copies of your birth certificate and marriage certificate, and a copy of your beneficiary's birth certificate. You can set up this appointment through your online account.
Determine if you plan to work after retirement. Consult our "Returning to Work After Retirement" guide for more information.
Contact the Social Security Administration. If you contributed toward the Social Security retirement benefit during your career, that monthly check may be impacted by your OPERS retirement benefit. Contact your local Social Security office or follow this link for a Windfall Elimination Provision calculator.
If you're eligible for Medicare, apply 90 days prior to turning 65. You're required to participate in Medicare Parts A and B to enroll in OPERS retiree health care coverage.
Contact Ohio Deferred Compensation to check on account distribution, if you're a member.
Submit court-ordered documents that might impact your benefit. These documents could include Division of Property Orders or child support orders.
Plan for your first retirement benefit to arrive between 30 and 45 days after your retirement effective date. Please realize that your initial payment might be less than your original estimate. These interim payments are calculated before we receive final salary and contribution information from your employer.
OPERS' online retirement planning tools include a list of frequently asked questions and links to a retirement leaflet and seminar sign-up pages.
Both our website and your online account provide a wealth of information about your retirement benefit and your health care coverage. But remember that we can help you with questions, estimates or scheduling if you give us a call at 800-222-7377.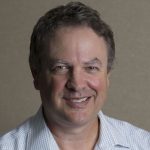 Michael Pramik is communication strategist for the Ohio Public Employees Retirement System and editor of the PERSpective blog. As an experienced business journalist, he clarifies complex pension policies and helps members make smart choices to secure their retirement.