OPERS making changes to DC plans
While the primary retirement plan for members of the Ohio Public Employees Retirement System is a defined benefit pension, OPERS also offers two defined contribution-style plans.
OPERS has operated the Member-Directed and Combined plans since 2003. After a recent review of the pension and health care structures of the plans, we uncovered several operational and financial issues that needed to be addressed. Thus, we're announcing several adjustments to the Member-Directed and Combined plans that we'll phase in over the next nine months.
Each OPERS retirement plan is a separate, legal entity. Because they have their own sources of funding, the plans must cover their own expenses. The upcoming changes ensure that they can.
OPERS periodically reviews all of its retirement plans, understanding that demographics and changes in life patterns impact the finances of plan funding. The decade of experience with the Member-Directed and Combined plans has given OPERS insight regarding what the plans require to be self-supporting and to be operated more efficiently.
The key issues are that the fee structure of the plans has been inadequate to cover expenses, and that participants may be affected by operational and financial issues when they switch plans or purchase service.
Some of the changes will take effect on July 1. The others will begin on Jan. 1. Here is a summary of the changes effective on each of those dates:
Changes effective July 1
Plan changes: Members who are eligible to change from one OPERS retirement plan to another have been able to do so up to three times. That's being changed to one. So no matter how many plan changes members have made in the past, as of July 1, they'll be able to make one change in the future. Why OPERS is making this change: to simplify the process of members changing plans.
Plan change service purchases: Members will have 60 months to make payments toward a plan change service purchase, rather than the current 180-day window. If any of the time remains unpurchased after 60 months, members will be able to make one payment on that balance before they retire. Why OPERS is making this change: By giving members more time to purchase the service credit, it reduces the possibility that they'll forfeit some of it.
Retiree Medical Account vesting schedule: Members in the Member-Directed Plan have part of their employer contribution set aside for health care in the RMA. This currently vests on a sliding scale over five years. For new members who begin employment on or after July 1, the new period for full vesting will be 15 years. This change also applies to members who plan change into the Member-Directed Plan on or after July 1. It does not apply to current Member-Directed Plan members. Why OPERS is making this change: It encourages members to work longer for health care to be closer to Medicare-eligible age; it also recognizes that health care coverage is not usually provided in conjunction with defined contribution plans.
Changes effective Jan. 1, 2016
Member-Directed RMA contribution rate: Employer contributions equal to 4.5 percent of a member's earnable salary currently are credited to the member's RMA. This contribution rate is changing to 4.0 percent. The half percent difference will go toward paying administrative expenses of the plan. Why OPERS is making this change: to establish an adequate and stable funding source for a portion of the Member-Directed Plan's administrative expenses.
Member-Directed RMA interest rate: Member-Directed Plan participants earn 4 percent on their money. That's changing to reduce the risk to OPERS when investment returns are low. Beginning in 2016, when returns are greater than zero, the member's RMA will be credited with 4 percent interest the following year. If returns are zero or negative, no interest will be credited the following year. Why OPERS is making this change: to reduce the risk that OPERS bears in paying guaranteed interest on RMAs when overall investment returns are negative or less than the guaranteed rate.
Member-Directed and Combined plan administrative fees: A new, flat fee of $5 per month will be deducted from the investment account of all active and inactive members of these plans. It will replace the 0.1 percent fee charged to active members and the sliding, monthly fee charged to inactive members who have account balances less than $5,000. Why OPERS is making this change: Because actual participation and other results were not as great as anticipated for these plans, the previous fees have not covered the expenses.
Mitigating rate: This fee is charged to members in both OPERS defined contribution plans to lessen the impact on the Traditional Pension Plan of people opting out for one of the DC plans. It will increase to 1 percent of the member's earnable salary on Jan. 1, then rise an additional half percent for each of the following two years. The mitigating rate is deducted from the employer contributions. It cannot be used to pay administrative expenses of any plans. Why OPERS is making this change: to maintain the financial stability and integrity of the Traditional Pension Plan. The mitigating rate, which has been in effect since 2006, is provided for in the Ohio law that created OPERS' two newer retirement plans. When the OPERS Board of Trustees began to consider these plans, they did so under the principle that the new plans would not undermine the Traditional Pension Plan in any way. Collections from the mitigating rate help reduce the financial impact of unfunded actuarial accrued liabilities on the Traditional Pension Plan.
Click here for more information about the upcoming changes to the OPERS defined contribution plans.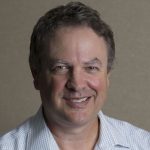 Michael Pramik is communication strategist for the Ohio Public Employees Retirement System and editor of the PERSpective blog. As an experienced business journalist, he clarifies complex pension policies and helps members make smart choices to secure their retirement.