Annual plan charts OPERS' investment course
Each year the Ohio Public Employees Retirement System creates a new annual investment plan that discusses goals and the methods by which we may achieve them.
The 2015 OPERS Annual Investment Plan is available on our website. In this video, OPERS Interim Chief Investment Officer Rick Shafer and OPERS Trustee Bob Smith discuss the plan and the path that the system's future investments might take.
You can also find the video on our YouTube channel.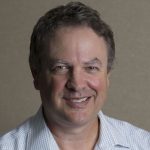 Michael Pramik is communication strategist for the Ohio Public Employees Retirement System and editor of the PERSpective blog. As an experienced business journalist, he clarifies complex pension policies and helps members make smart choices to secure their retirement.