New health care rules for re-employed retirees
The Ohio Public Employees Retirement System has approved changes to health care coverage for re-employed retirees, and the new rules will go into effect in 2016.
The changes are in response to federal health care regulations that affect OPERS members who go back to work for an OPERS-covered employer after they've retired. The regulations limit plan benefit values. They also provide that an HRA is insufficient coverage for an individual defined as an employee and would penalize OPERS if we provided coverage to re-employed retirees through a Health Reimbursement Arrangement.
Thus, OPERS will create separate plans for non-Medicare re-employed retirees and for Medicare-eligible re-employed retirees, both effective Jan. 1, 2016. Re-employed retirees 65 and over will be limited in the number of times they can move in and out of OPERS re-employed retiree coverage in a calendar year. We'll provide additional details in the summer OPERS Health Care Bulletin.
The new plans will apply to retirees who receive an OPERS pension and also work for an OPERS-covered employer. They will not apply to retirees receiving pensions who work in the private sector or to those who work for a public employer that does not participate in OPERS.
The updates are an extension of the changes that OPERS has made to its health care coverage beginning in 2012. These plan changes preserve health care coverage for the future and provide retirees with affordable choices and increased flexibility. They include a new allowance structure and establishment of the OPERS Medicare Connector, which will allow Medicare-eligible participants to choose coverage on the individual market.
About 8,400 re-employed retirees participate in OPERS health care coverage, and they generally fit into one of three categories:
Intermittent workers, such as judges, librarians and seasonal employees, who cycle in and out of re-employment or who work limited hours
Part-time workers, who work continually but for limited hours weekly
Full-time workers, who go back to a full-time position upon retirement
Based on federal rules, re-employed retirees are classified as active public employees when they go back to work, even if it's for only a few days each year. That status precludes Medicare-eligible, re-employed retirees who join the Connector next year from accessing funds through a Health Reimbursement Arrangement, which we will use to reimburse participants for premiums and out-of-pocket expenses.
Permitting re-employed retirees who work in an OPERS-covered position to participate in the HRA would subject the entire plan to financial penalty.
Thus, OPERS will maintain a separate re-employed retiree plan for these Medicare participants in addition to the Connector. That will make it possible for members to switch from the Connector to the new group plan should they become re-employed, subject to certain limitations on the number of times they can change plans.
Connector participants who become re-employed will have the following choices:
Select their employer's coverage if the employer offers it, which is a requirement of our health care coverage.
Remain in the plan they selected through the Connector but without receiving their HRA allowance or being able to access funds they may have accumulated in the account. (There are plans available that offer premiums as low as zero dollars per month that could make this option more attractive.)
Leave the plan they selected through the Connector and enroll in the OPERS re-employed retiree plan. OPERS will provide the appropriate allowance similar to our current health care plan, based on age and service. If the allowance doesn't cover the full premium, we would deduct the remaining amount from retirees' pension benefits.
Eligible spouses and dependents would be included in the re-employed retiree plan if the retiree opts for that coverage.
About 28 percent of our re-employed retirees go from retirement to re-employment and back to retirement in the same year. Our new plan will allow Connector participants to do this once per calendar year. That will permit re-employed retirees who become fully retired again to have their HRA accounts and allowances unfrozen so they can fund a Connector-selected plan instead of waiting until the new plan year begins.
Like Connector participants, re-employed retirees under 65 will have a separate plan made available to them. The plan will be similar to the retiree-only, non-Medicare plan for 2015. Premium allowances will follow the new allowance table, which you can find on page 5 of the Comprehensive Guide to Pension and Health Care Changes.
Click here to watch a video with OPERS Health Care Director Marianne Steger explaining the changes. We have posted a fact sheet regarding the changes on our website.
OPERS will mail a fact sheet with more details on re-employed retiree health care coverage in the coming weeks to members affected by the change. Additional detail will be available in the 2016 open enrollment guide this fall and on the OPERS website at www.opers.org.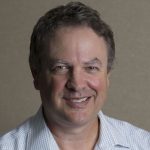 Michael Pramik is communication strategist for the Ohio Public Employees Retirement System and editor of the PERSpective blog. As an experienced business journalist, he clarifies complex pension policies and helps members make smart choices to secure their retirement.