OPERS to make extra deposit in Connector HRAs
The Ohio Public Employees Retirement System will reimburse qualified medical expenses incurred through the OPERS Medicare Connector beginning in January. In order to make the transition flow more smoothly, OPERS will furnish enrolled retirees with an additional $300 deposit to these accounts once annually for the next three years.
The additional deposit means that retired OPERS members participating in the Connector will have more money in their accounts to cover out-of-pocket expenses that they'll incur as they transition to their new health care plans and as new reimbursement arrangements are established.
As we've said in recent months, we will use a Health Reimbursement Arrangement to provide funds to Connector participants. The first regular allowance deposit should arrive in participants' accounts within a few weeks of their initial sign-up. This deposit can be used only for reimbursement of expenses incurred in 2016 or later, including January 2016 plan premium payments.
The additional, $300 deposit will arrive no later than Jan. 8. Regular monthly allowance deposits for the remainder of the year should arrive at the beginning of each month.
OPERS is introducing the Connector for eligible retirees enrolled in Medicare Parts A and B. They will choose a Medigap plan or a Medicare Advantage plan and a prescription drug plan on the individual health care market. The medical expenses that qualify for reimbursement include premium payments, spousal health care premiums and prescription drug costs.
The HRA will allow OPERS to provide tax-free reimbursement funds for eligible health care expenses through the Connector.
Current and surviving spouses will not receive the additional deposit.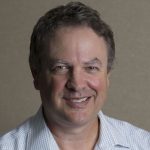 Michael Pramik is communication strategist for the Ohio Public Employees Retirement System and editor of the PERSpective blog. As an experienced business journalist, he clarifies complex pension policies and helps members make smart choices to secure their retirement.