Health care video addresses re-employed retirees
The Ohio Public Employees Retirement System has released the latest monthly health care chat with OPERS Health Care Director Marianne Steger.
In the June video, Steger addresses member questions related to recent OPERS decisions affecting health care for re-employed retirees.
You can click here to access the video, which we've posted on our YouTube channel.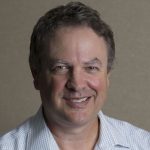 Michael Pramik is communication strategist for the Ohio Public Employees Retirement System and editor of the PERSpective blog. As an experienced business journalist, he clarifies complex pension policies and helps members make smart choices to secure their retirement.