List of Connector insurers taking shape
Beginning in January Ohio Public Employees Retirement System retirees 65 and over may access health care coverage through the OPERS Medicare Connector administered by OneExchange.
Several of our retirees have asked us what types of coverage will be available or, more specifically, which insurance carriers the Connector will make available to them. They've also asked us whether OPERS will assist OneExchange in offering specific choices.
While OPERS will annually review the roster of insurance carriers, OneExchange is responsible for building it. The list will include national and Ohio carriers such as Humana, United Healthcare, Aetna/Coventry, Cigna, BlueCross BlueShield, Wellcare, Medical Mutual (Ohio) and Medigold (Ohio).
The Connector will be for retirees enrolled in Medicare Parts A and B. They will choose a Medigap plan or a Medicare Advantage plan and a prescription drug plan on the individual health care market.
Participants can search an OPERS-specific OneExchange website beginning in mid-July for more information. (There will be a link to this site on opers.org.) The actual plans, including pricing, will be available in early October after rates for them have been determined. Medicare Advantage and Part D plans are renewed annually and can change each year. Medicare supplement rates can change at any point during the year, and Towers Watson is always evaluating and expanding available options.
Keep in mind that some insurance carriers and/or insurance plans may not be on the roster because they don't meet OneExchange's technical requirements or quality standards.
Meanwhile, some insurance carriers' business model precludes participation in public or private exchanges. As individual insurance carriers plan which region in which to participate, they consider the location's population size, competition from other carriers and other factors.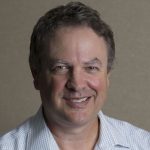 Michael Pramik is communication strategist for the Ohio Public Employees Retirement System and editor of the PERSpective blog. As an experienced business journalist, he clarifies complex pension policies and helps members make smart choices to secure their retirement.