Under-65 health care plan approved for 2016
Participants in the Ohio Public Employees Retirement System's health care plan for retirees under 65 will face some increased costs in 2016 as the system adjusts to pending federal rule changes.
Medical-plan deductibles, out-of-pocket costs and copays will rise, as will deductibles for and the cost of many pharmaceutical products, although the out-of-pocket maximum for drugs will decline for the nearly 50,000 OPERS retirees in the plan.
To reduce the impact of the increases, OPERS is providing a partial premium reduction over the next three years to help retirees enrolled in our Medical Mutual plan adjust to higher costs. This reduction does not apply to spouses, surviving spouses, dependents or re-employed retirees.
Your individual 2016 premium costs will be included in your open enrollment materials, which we will distribute in September.
OPERS is beginning to shift some costs to participants because of the proposed Cadillac tax provision of the Affordable Care Act. This rule caps the aggregate value of a self-insured health care plan and assesses a 40 percent excise tax to those entities that offer plans beyond that amount. Without plan changes over the next three years, OPERS could face millions of dollars in fines because of the tax.
OPERS plans to make gradual changes to its self-funded plan for retirees under 65, rather than impose large changes in 2018.
For instance, in-network deductibles will increase next year to $1,000, and total in-network out-of-pocket maximums will rise to $4,900. Office visit copays for primary care physicians will be $25 instead of $20, and there will be a $100 annual deductible for generic drugs. For a list of medical and prescription drug costs for 2016, click here.
Coverage for those under 65 and not eligible for Medicare will encourage the use of high-value-services such as full coverage of preventive services, lower office visit copays for medical home providers and free generic medications for those with certain chronic conditions.
The plan will encourage participants to seek out providers whose charges are at or below established maximum coverage levels for certain services, such as lab tests. Participants can expect communications from OPERS and Medical Mutual later this year about which labs are charging at or below the coverage maximum.
Other news for the under-65 plan in 2016:
Retirees participating in a diabetes disease management program will no longer receive medications and testing supplies at no cost. The results of an independent study show that this coverage is no longer cost-effective or having the desired outcome in terms of health care utilization and clinical measures.
OPERS will provide a $50 incentive for eligible retirees participating in Healthy U, a community-based chronic disease self-management program administered by the Ohio Department of Aging's Area Agencies on Aging.
There will be no coverage for over-the-counter heartburn medication.
The voluntary dental plan will have some slight price increases. The voluntary vision plan will be unchanged.
More details will be provided to participants in August within the Health Care Open Enrollment Bulletin and with the 2016 open enrollment packet. More information on the plans for re-employed retirees will be made available later this summer.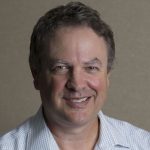 Michael Pramik is communication strategist for the Ohio Public Employees Retirement System and editor of the PERSpective blog. As an experienced business journalist, he clarifies complex pension policies and helps members make smart choices to secure their retirement.