Review your info, preferences in online account
The Ohio Public Employees Retirement System recently sent notices to some of our active and inactive members who have not updated their beneficiaries in five or more years.
This is a good reminder for all OPERS members to update all of their individual information if there have been any recent changes.
The easiest way to do so is to log into your online account.
If you click on "My Profile," you can change items such as your address, correspondence preferences, beneficiary information or other family-related information. You also can update your phone number and email address, and change passwords and privacy questions.  (In some cases, it is not possible to update beneficiary information via the online account. In such case, we provide a link to download the correct form to complete to request the beneficiary update.)
Your online account contains current data on account and service credit values, beneficiary designations and many other valuable items. If you don't have an account already, it's simple to set one up. Just go to the home page of opers.org. Or, you can click on this link. We guide you through the entire process.
There are plenty of helpful tools in your online account, like our Benefit Estimator and Health Care Estimator. Another tool is the ability to sign up for seminars and counseling. We've recently set up our Connector "Get Ready With OneExchange" seminars for online sign-up. Go to "Tools and Reference," "Seminars and Counseling" and then "Schedule Seminar" to see a listings of available educational sessions.
All of the forms that we use to process transactions and requests are online. In fact, the initial application for retirement is there, and we recommend that our members fill it out online to begin the retirement process.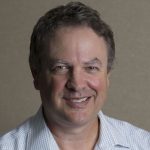 Michael Pramik is communication strategist for the Ohio Public Employees Retirement System and editor of the PERSpective blog. As an experienced business journalist, he clarifies complex pension policies and helps members make smart choices to secure their retirement.