Pension redesign having its intended effect
Occasionally we see misinformation about public pension systems in general, and the Ohio Public Employees Retirement System in particular. When that occurs, we believe we must set the record straight.
Most recently, OPERS and the other Ohio public pension systems were admonished for not attaining progress fast enough after achieving pension redesign in 2012.
Obviously, we disagree. Pension system performance needs to be measured over decades, not short periods of time. The pension reforms passed by the Ohio General Assembly in 2012 and health care changes passed by the OPERS Board of Trustees are having their intended effect despite being in place for only three years. Our asset levels are at an all-time high of $91.2 billion due, in part, to the changes.
The myth is that all of the unfunded liabilities can be due at any one time – thus, the money is "owed." This is simply not true. Your home mortgage isn't due all at once, and the same is true of a pension system. It is illogical to assume a pension system should have cash on hand to pay off liabilities all at once.
As a matter of fact, we monitor pension liabilities in two categories: retirees and active members. Retiree liabilities are funded at 100% through a separate fund. What is currently being funded is the ultimate pension liability that will eventually be due for active members that are still working.
The amortization period is the time in which we're required to be able to pay off our unfunded liabilities. By state law, the public pension systems have to be able to pay off these liabilities within 30 years. If they can't, they need to come up with a plan to do so. Our amortization period has never gone beyond 30 years since this requirement has been in existence, and it currently stands at an impressive 21 years.
The "funded ratio" is a comparison of our assets to our liabilities. While full funding is an ideal situation, it's not accurate to say a system is struggling simply because it is not fully funded.
What's also important is the trend – which way are we heading? The Great Recession certainly took a toll on our funded ratio. But look where we've come since then. Our funded ratio dropped to 75 percent in 2008 and we've trended upward since then, to our current funded ratio of 84 percent. That's a significant improvement.
Our system is strong – not only for our members but for all Ohioans who benefit from the $6.6 billion annual economic boost we provide.
We take our fiduciary responsibility seriously, and we want to always provide our members and public with accurate information.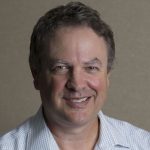 Michael Pramik is communication strategist for the Ohio Public Employees Retirement System and editor of the PERSpective blog. As an experienced business journalist, he clarifies complex pension policies and helps members make smart choices to secure their retirement.