One of the recurring topics of concern to OPERS retirees and benefits recipients is how to manage their taxes.
While OPERS can provide general guidance on the impact of federal and state income tax withholding on benefits, retirees and benefit recipients should consult with their own tax advisor for specific information.
Many of the inquiries revolve around the distribution of 1099-R forms in January, and it's often helpful to review guidelines for tax withholding and OPERS benefits.
If you are receiving monthly benefits, your benefit payment continues to be taxed at the same federal tax withholding status in effect when you received your first payment unless you have chosen to change your federal tax withholding status. You may choose to reduce or eliminate the amount of federal tax withheld, but you may be responsible for payment of estimated taxes. You may incur penalties under estimated tax rules, if there is not enough federal income tax withheld during the year.
In addition, OPERS will withhold state of Ohio income tax from benefit payments on a voluntary basis. If you are required to pay Ohio income taxes, you must determine the amount per month you wish to have withheld from your benefit payment. In order to make this determination, you should estimate your state tax liability for the current year.  Remember that retirement credits available for state income tax should be taken into account when making any calculations.
In Ohio, OPERS benefits are subject to local school district income taxes. Retirees are responsible for these taxes, if their school district has an income tax. However, OPERS cannot withhold this tax from the benefit payment.
You can change your federal or state tax withholding on your pension benefit at any time through your online account. Or, you can update your federal income tax withholding preferences by completing a Withholding Certificate for Pension or Annuity Payments (Form W-4P). To make this change regarding state income tax withholding, fill out a Recipient's Withholding Certificate for Ohio Personal Income Tax (Form IT-4P). OPERS will begin withholding state tax from your benefit the month following the receipt of the properly completed form.  These forms are available at www.opers.org or by contacting us at 800-222-7377.
IRS guidelines are somewhat different for OPERS disability benefit recipients than for other benefit recipients. Additional information on the taxation of disability benefits and a more in-depth discussion of the tax treatment of all benefit payments may be found in the OPERS publication "Benefit Recipients' Income Tax Guide," which is published each tax year.
We annually make individual tax information available on our website before we mail the forms in late January. This feature of the OPERS online account can help members begin to file their taxes by reading the information online and printing it out.
There is more tax information, including help for those who have contributions that were previously taxed, in our Member Handbook.
If you have not registered for your online OPERS account, it's easy and quick. Click on "Need an account?" via the link listed above, and follow the instructions.
We've created an online tool that can help you understand the 1099-R form. It can help you understand which parts of the form to use for your taxes, how to change your federal and state tax withholdings, and how to access and print your form.
Click on this link to view a Form 1099-R recorded tutorial.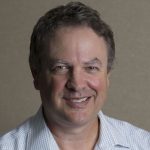 Michael Pramik is communication strategist for the Ohio Public Employees Retirement System and editor of the PERSpective blog. As an experienced business journalist, he clarifies complex pension policies and helps members make smart choices to secure their retirement.