Annual reports contain vital information
The Ohio Public Employees Retirement System has published the 2014 versions of its main financial reports.
The 2014 Comprehensive Annual Financial Report, and a condensed version called the 2014 Summary Annual Financial Report, are available on the OPERS website. They contain important financial, investment, actuarial and statistical information about our retirement system as of the end of last year.
The theme of this year's CAFR is "Strength for Our Future." It reflects our ability to sustain a retirement system that's 80 years old – older than Social Security.
Here are some of the facts you'll find about OPERS in the 2014 financial reports:
OPERS had a record $91.2 billion in net assets at the end of 2014.
The system's funded status at yearend was 83.8 percent.
We are able to pay off our unfunded liabilities within 21 years, nine years sooner than mandated by Ohio law.
Health care expenses increased by 5.9 percent to $1.7 billion.
Our retirees' average final average salary was $39,749.
Of the 346,509 active members in our system, 94.8 percent have chosen the defined benefit plan, 3.1 percent the defined contribution plan and 2.1 percent the hybrid plan.
For those who retired last year, 74 percent of their lifetime pension was funded by employee contributions and investment income. The remainder was funded by employer contributions.
The OPERS defined benefit investment portfolio returned 6.96 percent for the year.
The retirement system paid $17.5 million in fees to its in-state custodian and to Ohio-qualified investment managers.
OPERS had more than 1 million members at the end of last year.
OPERS made $4.6 billion in pension benefit payments last year to Ohio residents.
For every dollar received from public employers in 2014, $3.74 was returned to the economy through pension and health care payments.
The Member Services call center took more than 500,000 phone calls.
About 93 percent of retiring members receive their first pension payment by their effective date, a vast improvement in recent years thanks to new technology implemented at OPERS.
More than 100,000 members and retirees attended seminars and webinars, and accessed online videos.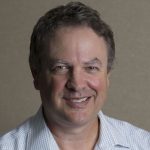 Michael Pramik is communication strategist for the Ohio Public Employees Retirement System and editor of the PERSpective blog. As an experienced business journalist, he clarifies complex pension policies and helps members make smart choices to secure their retirement.