OPERS delegation backs exemption from excise tax
The Ohio Public Employees Retirement System is evaluating the impact of the Cadillac tax provisions of the Affordable Care Act on the OPERS health care plan and supports an exemption from the tax for retiree-only plans.
The excise tax is scheduled to go into effect in 2018 and would apply a fee to health care providers when their coverage value exceeds certain thresholds. The tax could wind up costing OPERS millions of dollars when our system already has made changes to our health care to ensure that OPERS can continue providing coverage to our retirees and benefit recipients into the future.
An OPERS government relations team visited Washington, D.C., this week to relay OPERS' position to Ohio's Congressional delegation and other pension system stakeholders.
In advocating for an exemption from the tax for OPERS' 226,000 health care coverage participants, we noted that retiree-only plans face significant cost increases compared with active-employee plans. Our plans reflect more-expensive care later in life, increasingly high rates for specialty prescription drugs and higher coverage for disabled members.
OPERS supports an exemption for retiree-only plans if the Cadillac tax is not repealed. We recommend the following remedies to be codified as part of the Affordable Care Act:
Treat all retired employees as similarly situated beneficiaries: The excise tax has a different impact on those under 65 and those over 65; we believe that health care plans should be allowed to aggregate all participants to determine the value of coverage.
Define "qualified retirees" to include those under 55: The law provides that an additional amount is added to the dollar limits for an individual who is a "qualified retiree." Part of the definition of a "qualified retiree" is that the individual has attained age 55 – because we have retirees in our coverage under 55, we believe that should be recognized.
Adjust excise tax thresholds for retiree-only plans: The law should permit increasing thresholds using annual, age-based adjustments, and that the thresholds for retiree-only plans be increased to reflect their higher costs.
Threshold escalators should reflect actual increases in health care inflation: Excise tax threshold increases applied annually should relate to health care inflation occurring in the marketplace.
Use actuarial value or safe harbors for determining the cost of coverage: We recommend allowing the cost of applicable coverage to be based on actuarial values as opposed to determining the actual cost of coverage provided to groups of employees.
OPERS will continue to keep members informed about the latest developments on the excise tax, and in the meantime those who share these concerns can contact their Congressional representatives.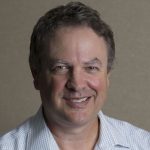 Michael Pramik is communication strategist for the Ohio Public Employees Retirement System and editor of the PERSpective blog. As an experienced business journalist, he clarifies complex pension policies and helps members make smart choices to secure their retirement.