Connector prep session available online
Ohio Public Employees Retirement System and OneExchange representatives are conducting seminars to help retirees transition to the OPERS Medicare Connector.
Our Get Ready with OneExchange seminars are designed to present you with information about Medicare and the Connector, the private Medicare exchange in which participants will select their own supplemental health care coverage. We'll be conducting them around Ohio, and in Florida and Arizona, throughout August and September.
You can sign up for a seminar through your online account or by calling us at 800-222-7377. You'll learn about how Medicare works and have the opportunity to chat with a OneExchange health care representative.
If you're unable to attend an on-site seminar, you can watch one that we pre-recorded. It's available on our website by clicking here. The video will help participants prepare for the plan enrollment call with a OneExchange Licensed Benefit Advisor in October through December.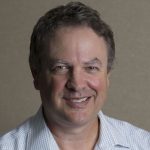 Michael Pramik is communication strategist for the Ohio Public Employees Retirement System and editor of the PERSpective blog. As an experienced business journalist, he clarifies complex pension policies and helps members make smart choices to secure their retirement.