Shafer selected as chief investment officer
The Ohio Public Employees Retirement System has selected Richard D. Shafer as Chief Investment Officer. Shafer had been serving as acting CIO since the departure of John Lane, the previous CIO, last year.
As the retirement fund's chief investment officer, Shafer will lead the Investment Division in executing the annual investment plan and long-term investment strategy.
"Rick Shafer brings more than 40 years of collective investment experience gained in managing public- and private-sector pension investment plans," said Karen Carraher, OPERS executive director. "I'm pleased that Rick has accepted this leadership position at OPERS. His strong investment background and significant track record will be instrumental as we work to strengthen our asset base and implement investment policy."
Shafer has a long history of successful investment performance as an analyst, trader, portfolio manager, asset allocator and CIO. Before joining OPERS in 2009, Shafer served as the Director of Investment at the New Hampshire Retirement System and as CIO at the Alaska Permanent Fund. He also worked for 25 years in management positions at insurance companies including the Hartford Financial Services Group, Aetna Life & Casualty and Lincoln National Corp.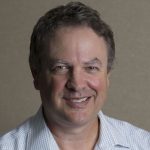 Michael Pramik is communication strategist for the Ohio Public Employees Retirement System and editor of the PERSpective blog. As an experienced business journalist, he clarifies complex pension policies and helps members make smart choices to secure their retirement.