'Checkbook' review to follow health care initiative
The Ohio Public Employees Retirement System is committed to evaluating the online checkbook initiative proposed by the Ohio Treasurer's office, but that review will await more-pressing issues facing the retirement system.
The upcoming January launch of the OPERS Medicare Connector, which will impact health care coverage for more than 230,000 retirees and their dependents, is the most-important issue we currently face. It's the future of affordable health care for all OPERS Medicare-eligible retirees, and we cannot afford to take our eye off the ball as we initiate the program.
The implementation of these health care changes has been in the works for three years and is currently in the most-critical stage. That means prioritizing other projects that will take some time to evaluate, including OhioCheckbook.com.
The OPERS Board of Trustees invited Ohio Treasurer Josh Mandel to its June meeting to explain his plans for the checkbook, which would put public financial records online. Nine days later, on June 26, OPERS told Mandel in a letter that we commended his efforts and pledged to maintain an open dialogue on the topic. We also said that our thorough analysis of the proposal "will be similar to our evaluation of any system."
However, at a Sept. 24 news conference, Mandel claimed that OPERS was intentionally delaying its review.
That is not the case.
"Like a number of other organizations contacted by Treasurer Mandel, we believe our members deserve a through and thoughtful review of the opportunities, if any, that participation in the online checkbook initiative would provide," said OPERS Executive Director Karen Carraher.
At the June meeting Mandel asked the OPERS trustees to make a decision by the September board meeting, but as OPERS stated to the treasurer, that was not going to be enough time.
"What do they have to hide?" Mandel said at the Sept. 24 news conference.
The answer is "nothing."
OPERS fully supports transparency, as evidenced by the extensive information available on the OPERS website and the financial reports that we annually submit to the Ohio legislature.
We do not need external software to define our system as transparent, but we are willing to examine the online checkbook proposal. It will take time. In addition to the volume of manpower we are dedicating to our health care launch, another reason is that OPERS is not on the same computer system as state government.
As a retirement system with $90 billion in assets, we do not enter into any major decision lightly. We need to be certain that all relevant information is completely accurate and useful should we decide to share it with another accounting system. We look forward to reviewing the checkbook proposal in 2016.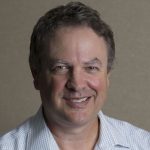 Michael Pramik is communication strategist for the Ohio Public Employees Retirement System and editor of the PERSpective blog. As an experienced business journalist, he clarifies complex pension policies and helps members make smart choices to secure their retirement.