Tips for the Connector enrollment call
Enrollment appointments begin Oct. 5 for participants in the OPERS Medicare Connector.
We'd like to offer a few pointers for how to make the most of the enrollment calls with OneExchange as participants choose their health care coverage on the individual Medicare market:
There are enough appointments: OneExchange is able to schedule new appointments as needed, monitoring demand on a daily, weekly and monthly basis. (We have heard feedback from some retirees who are concerned that there might not be enough appointments for all Connector participants. That's not the case.)
You don't need an appointment: Any Medicare-eligible OPERS retiree or spouse can call OneExhange from 8 a.m.-9 p.m. Oct. 5 through Dec. 31 to enroll. An appointment is not necessary. OneExchange has confirmed that on-hold times will be 10 minutes or less.
Humana is available through OneExchange: However, participants will not be able to enroll in the same Humana plan that's currently offered through OPERS, because individual Medicare Advantage plans are different than group Medicare Advantage plans. There will be plenty of Humana options for participants to choose from.  If it's important that you retain your current physicians, make sure you tell that to the OneExchange licensed benefit advisor so you can assure your providers are on that network.
Married couples should team up: OPERS and OneExchange encourage married couples to sign up for only one enrollment call and to make that call together. This will be a more efficient experience for couples to discuss plans, costs and other details. Also if you want to make sure your OPERS HRA allowance will cover the entire premium for both you and your spouse, tell your benefit advisor. They will be able to find you the best options for your budget.
It could take more than one call: Plan selection is not mandatory on the first call, even if it's a scheduled call. You can phone again if necessary to finish the enrollment process.
The enrollment call takes time: During the enrollment call the licensed benefit advisor will confirm your medications, physicians and personal information. These details are important to ensure that you enroll in coverage that best suits you. Participants also will have to listen to a recorded disclaimer for each plan in which they enroll. While these are somewhat lengthy, it is a federal regulation for OneExchange to play them. Please be patient. The disclaimers are there for your protection. And the disclaimers will be mailed to you by the insurance plan you select.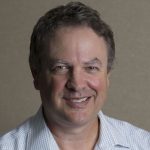 Michael Pramik is communication strategist for the Ohio Public Employees Retirement System and editor of the PERSpective blog. As an experienced business journalist, he clarifies complex pension policies and helps members make smart choices to secure their retirement.