How drug coverage will work with the Connector
Participants in the OPERS Medicare Connector will have to make decisions on prescription drug coverage in addition to medical insurance.
A new video, featuring OPERS Pharmacy Benefits and Policy Manager Brian Lehman, covers many topics related to this coverage. It includes an introduction by OPERS Health Care Director Marianne Steger.
You can also find it on our YouTube channel.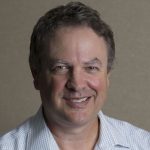 Michael Pramik is communication strategist for the Ohio Public Employees Retirement System and editor of the PERSpective blog. As an experienced business journalist, he clarifies complex pension policies and helps members make smart choices to secure their retirement.