Welcome packet details HRA reimbursement
Participants in the OPERS Medicare Connector will be reimbursed for qualifying medical expenses through a Health Reimbursement Arrangement upon enrolling in a medical plan through OneExchange.
OneExchange, the Connector administrator, will send participants an HRA welcome packet about two weeks after they complete their enrollment process. Be sure to review all the materials within the packet, which includes a quick-reference guide, claim form, list of eligible expenses and a "Getting Reimbursed Guide."
The HRA is effective Jan. 1. Participants who must pay their January premiums upfront can submit a claim for reimbursement against their January allowance amount. This is the only type of expense that can be reimbursed during 2015.
The packet will cover many other topics of interest to Connector participants, such as:
How the reimbursement process will work
Important terms
Information on who to pay
Frequently asked questions
You can track your HRA allowance and status of reimbursements, as well as set up automatic reimbursements, either by logging into your OneExchange online account or by calling OneExchange at 844-287-9945.
You also can submit requests manually online, by fax or by mail. This process, too, is explained step-by-step in the Getting Reimbursed Guide.
OneExchange recommends saving the documentation you receive from your health care providers, including premium statements, explanation of benefits statements and monthly prescription plan summaries. Also retain documents sent to you by OneExchange.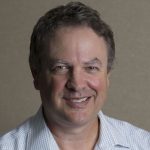 Michael Pramik is communication strategist for the Ohio Public Employees Retirement System and editor of the PERSpective blog. As an experienced business journalist, he clarifies complex pension policies and helps members make smart choices to secure their retirement.