OPERS offers aid in choosing pharmacy plans
Medical care is just one part of the equation that OPERS Medicare Connector participants need to think about for 2016. Prescription drug plans also are in play, and we have suggestions that might help.
A new, two-page flier offers tips to help you reduce drug costs if you're using the Connector for your coverage next year. We recommend carefully reviewing your drug choices with the OneExchange licensed benefit advisor during your enrollment call.
Here are a few suggestions for keeping pharmacy costs as low as you can:
Know your options: Prescription drugs are commonly categorized into buckets or tiers. These tiers start with less expensive to more expensive generic options and then move into preferred and non-preferred brand name drugs before topping out with the more costly specialty medications.
Start saving for higher out-of-pocket expenses: Beginning next year, OPERS Medicare participants taking specialty drugs covered under Medicare Part D may experience higher monthly out-of-pocket expenses during the year. The out-of-pocket costs will drop significantly in subsequent months if you reach the annual maximum.
Consider different medication: Switch from a specialty medication to a traditional drug, or switch to a lower-cost specialty drug.
For more information, refer to www.medicare.oneexchange.com/opers, or call us at 800-222-7377.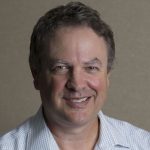 Michael Pramik is communication strategist for the Ohio Public Employees Retirement System and editor of the PERSpective blog. As an experienced business journalist, he clarifies complex pension policies and helps members make smart choices to secure their retirement.