AARP study focuses on Medicare spending
Half of all Medicare beneficiaries spent at least $3,595, or 18 percent, of their own money on health care in 2011, a new study by AARP states.
The study assesses the out-of-pocket spending burden on Medicare beneficiaries enrolled in the traditional Medicare program, using data from the most-recent Medicare Current Beneficiary Survey. It found that while Medicare "is a vital program that helps older adults and people with a disability pay for needed health care services," it does not cover all health care costs.
Paying for needed health care costs was more of a burden "for the sickest, oldest and near-poor beneficiaries." One in every 10 Medicare beneficiaries spent more than $10,400 for out-of-pocket expenses during the survey year of 2011.
The study stated that 88 percent of Medicare participants had some form of supplemental coverage. So even with this extra coverage, some Medicare beneficiaries faced high costs for services, especially if they became sick.
Total mean and median out-of-pocket spending was highest for those 85 and over, and about 10 percent higher for women than for men. Health care spending tended to rise with income, but spending as a percentage of income was higher for those with lower income levels.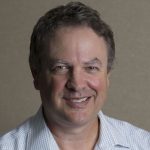 Michael Pramik is communication strategist for the Ohio Public Employees Retirement System and editor of the PERSpective blog. As an experienced business journalist, he clarifies complex pension policies and helps members make smart choices to secure their retirement.