Help OPERS repeal the 'Cadillac tax'
The Ohio Public Employees Retirement System is asking members to help repeal the "Cadillac tax" provision of the Affordable Care Act.
This excise tax, scheduled for 2018, would be assessed to health care plan providers when their coverage value exceeds certain thresholds. It would cost OPERS tens of millions of dollars if we kept our health care plan for retirees under 65 the same as it is today, something we cannot afford to do.
The result would be dramatically higher out-of-pocket health care costs, including deductibles and co-pays, for our retirees.
OPERS is advocating for repeal of this excise tax, and we need your help.
We ask you to contact federal legislators and the White House now to encourage them to repeal the Cadillac tax. Congress has introduced several bills that would do so, and your action will send a message to Congress and the White House that retirees in Ohio are being hurt by this tax.
The OPERS website Cadillac tax page contains a sample letter that you can cut and paste into an email. We ask that you send it, or your own written or phone message, to:
President Obama
House Speaker Paul Ryan
House Minority Leader Nancy Pelosi
Senate Majority Leader Mitch McConnell
Senate Minority Leader Harry Reid
Senator Orrin Hatch
Members of the Ohio Congressional delegation have been supportive of our efforts. We'd ask that you thank them for their actions. You can find a link to their names and email addresses on the OPERS website.
Your action will show that OPERS members are serious about removing this excise tax from the Affordable Care Act and to keep affordable health care coverage a realistic goal.
Details of the Cadillac tax
The Cadillac tax is scheduled to begin in 2018. It is a 40 percent excise tax that would be imposed on OPERS and other plan sponsors when the total premium cost of a health care plan exceeds $10,200 for re-employed retirees and retirees under 55. The threshold is $11,850 for retirees 55 and older who are not re-employed.
OPERS' current plan costs $11,500. With the rising cost of health care, we would be subject to $25 million in taxes the first year if we retained the same level of health care coverage we have now. A recent study showed that nearly half of U.S. employers will be subject to the Cadillac tax in 2018, and that 80 percent of employers would reach it by 2023.
Health care plans such as ours could not afford to pay this tax and thus would shift more costs to retirees. OPERS has moderately increased out-of-pocket expenses, including deductibles and copays, for 2016 in anticipation of the excise tax.
The time to act is now
Because many health plan providers determine coverage and cost structures years in advance, the Cadillac tax needs to be addressed now.  We cannot wait until 2018 for a solution; by that time, drastic benefit cuts or substantial increases in out-of-pocket costs will have taken effect.
Thank you for your considering this call to action on the Cadillac tax. Your efforts can help keep health care coverage affordable for thousands of OPERS retirees.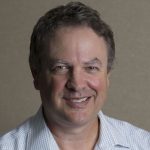 Michael Pramik is communication strategist for the Ohio Public Employees Retirement System and editor of the PERSpective blog. As an experienced business journalist, he clarifies complex pension policies and helps members make smart choices to secure their retirement.