Connector enrollment nears finish line
Enrollment in the OPERS Medicare Connector is in the final few weeks of 2015, and Ohio Public Employees Retirement System representatives are focusing on helping those who want to sign up to do so by the end of the month.
As of Dec. 10, 83 percent of our eligible participants had signed up for their health care coverage through OneExchange. That's more than 120,000 out of our Connector-eligible population.
So far the top three medical insurance carriers are Medigap plans offered by AARP/UnitedHealthcare, Humana and Medical Mutual of Ohio. The top plans our members have chosen are Plan F, Plan N and Plan G. Humana tops the list of prescription insurers.
A fraction of our membership has told us they are frustrated with long hold times, varying degrees of expertise from advisors, and other issues. While it's a small number relative to the large eligible population, we realize that this may be a challenging time for many of our members as they transition from our sponsored group plan, which required little action on their parts, to one in which they must select their own coverage. Making this choice is a slam dunk for some, but it's not that way for everyone.
OPERS will do the best we can to solve your problems if you contact us. We take customer service very seriously.
One thing we ask: If you have specific questions about a plan you already have chosen, please contact the plan provider, or call OneExchange at 844-287-9945. Please do not refer these questions to OPERS. We can't tell you what you have chosen or comment on your plan. This type of call does tend to back up our phone lines, making it more difficult for us to reach people who we can help.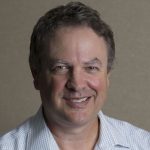 Michael Pramik is communication strategist for the Ohio Public Employees Retirement System and editor of the PERSpective blog. As an experienced business journalist, he clarifies complex pension policies and helps members make smart choices to secure their retirement.