OPERS shares financial data with Ohio Treasurer
The Ohio Public Employees Retirement System recently shared volumes of financial data with the Ohio Treasurer in relation to the treasurer's online checkbook project.
In doing so, OPERS affirmed its commitment to transparency in government, a motive that the treasurer has cited regarding OhioCheckbook.com. This is consistent with the "A" rating in transparency OPERS and the other Ohio public pension systems have received from the Center for Public Integrity. Similar information can be found on OPERS' website.
The treasurer requested the information from OPERS during a time when our system was completing a major transition of thousands of retirees to an exchange system for acquiring supplemental Medicare insurance.
"A pension system that is responsible for the stewardship of member and employer contributions must always operate in full view of the public," said OPERS Executive Director Karen Carraher. "We already present extensive financial information on the OPERS website, and in working with the treasurer in this manner we continue our 80-year legacy of transparency."
During discussions with the treasurer's office about OhioCheckbook.com, OPERS pledged to maintain an open dialogue on the topic and analyze the proposal after implementation of the OPERS Medicare Connector.
The upcoming January launch of the Connector, which will impact health care coverage for more than 203,000 retirees and their dependents, is the most-important issue we currently face. It has been in the works for three years and represents the future of affordable health care for all OPERS Medicare-eligible retirees.
"AS OPERS wraps up the sharing of financial data, we affirm our longstanding commitment to public records and transparency in government," Carraher said. "We therefore acknowledge that we have provided to the treasurer's office the data necessary for the treasurer to include OPERS in his online checkbook project."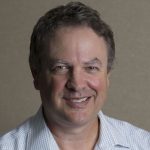 Michael Pramik is communication strategist for the Ohio Public Employees Retirement System and editor of the PERSpective blog. As an experienced business journalist, he clarifies complex pension policies and helps members make smart choices to secure their retirement.