'Cadillac tax' delayed until 2020
The "Cadillac tax" provision of the Affordable Care Act, which the Ohio Public Employees Retirement System has targeted for repeal, has been delayed for two years.
Congress recently passed an Omnibus federal spending budget bill that included a two-year delay of the tax, to extend its implementation to 2020. Earlier this month we asked our members to write to Congress to ask for its repeal, and we would like to thank all OPERS members who did so. The delay gives us two more years prior to its implementation, and we will again seek full repeal of the tax beginning next year.
The Cadillac tax would be assessed to health care plan providers when their coverage value exceeds certain thresholds. It would cost OPERS tens of millions of dollars if we kept our health care plan for retirees under 65 the same as it is today, but the actual result would be higher out-of-pocket expenses for participants as we adjust coverage to avoid the tax.
The Ohio congressional delegation was instrumental in spreading our message on the consequences the tax would have on our health care plan. We appreciate their support as well as their assistance to ensure that plan threshold escalators were built into the two-year delay language.
While the OPERS health care plan design already has been set for 2016, we will be discussing the delay of the tax as we create the plan design for health care coverage in 2017 and beyond.
The Cadillac tax, originally scheduled to go into effect in 2018, is a 40 percent excise tax that would be imposed on OPERS and other plan sponsors when the total premium cost of a health care plan exceeds $10,200 for re-employed retirees and retirees under 55. The threshold is $11,850 for retirees 55 and older who are not re-employed.
OPERS' current plan for single coverage costs $11,500. With the rising cost of health care, we would have been subjected to an estimated $25 million in taxes the first year alone if we had retained the same level of health care coverage we have now. A recent study showed that nearly half of U.S. employers would have been subjected to the Cadillac tax in 2018, and that 80 percent of employers would reach it by 2023.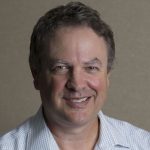 Michael Pramik is communication strategist for the Ohio Public Employees Retirement System and editor of the PERSpective blog. As an experienced business journalist, he clarifies complex pension policies and helps members make smart choices to secure their retirement.