Legislature passes bill to assist OPERS members
The Ohio General Assembly has passed legislation that includes improving survivor benefits and facilitating contribution refunds for members of the Ohio Public Employees Retirement System.
Ohio House Bill 520 includes provisions that will affect all five state retirement systems. It contains several adjustments to the latest pension law changes that are intended to streamline business practices and improve administrative efficiency.
The bill will become effective 90 days after Gov. John Kasich signs it (or if he chooses to take no action within 10 days).
Here are the highlights of House Bill 520 that will impact OPERS members:
Children, under age 22, of a member who dies before retirement no longer must be attending an institution of learning or training in order to receive survivor benefits. We'll also resume paying survivor benefits to qualifying children under age 22 whose benefits were terminated because they were not in school.
Members refunding their accounts will now be able to receive their money after a two-month waiting period instead of three months. Members can apply for refunds any time after they terminate employment, but we'll now be able to issue the refund sooner providing the applicant doesn't return to public employment.
In some cases, beneficiaries are eligible for a combined survivor benefit from OPERS, the State Teachers Retirement System of Ohio and/or the School Employees Retirement System of Ohio. The bill stipulates that we'll honor the last beneficiary designation among the three systems if an OPERS member also is a member of one or both of the other two systems.
For a period of 90 days following the bill's enactment, certain members with service both in OPERS and the Ohio Police & Fire Pension Fund will be able to combine service and retire under the system from which they're eligible.
Five new classifications will be established for OPERS' Law Enforcement division.
A new mitigating rate for the OPERS Alternative Retirement Plan will be set based upon an actuarial calculation. The ARP is a plan that public university and college employees may choose in lieu of one our three main retirement plans.
The bill also includes a number of other corrections that are technical in nature and that modify provisions of the most-recent pension law legislative changes.
OPERS worked at length with House Bill 520's co-sponsors, Rep. Kirk Schuring, R-Canton, and Rep. Dan Ramos, D-Lorain, to pass common-sense improvements for our members. We appreciate their efforts, as well as the action of the entire Ohio legislature, to pass the bill.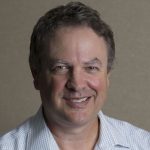 Michael Pramik is communication strategist for the Ohio Public Employees Retirement System and editor of the PERSpective blog. As an experienced business journalist, he clarifies complex pension policies and helps members make smart choices to secure their retirement.