OPERS posts answers to HRA questions
One feature of the OPERS Medicare Connector that we've found can confuse participants is how to be reimbursed for expenses.
In short, Connector participants first pay for a qualifying medical item or service then are reimbursed through a Health Reimbursement Arrangement. This is an account that is linked to participants' bank accounts.
The Ohio Public Employees Retirement System has gotten many questions about the HRA and how it works. In response, we recently have posted a series of questions and answers concerning the HRA to the OPERS website.
For additional information, we suggest contacting Connector administrator OneExchange at 844-287-9945, or referring to the OneExchange/OPERS website.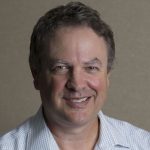 Michael Pramik is communication strategist for the Ohio Public Employees Retirement System and editor of the PERSpective blog. As an experienced business journalist, he clarifies complex pension policies and helps members make smart choices to secure their retirement.