Newspaper editorial correct on divestment issue
A recent editorial in the Columbus Dispatch urged Ohio politicians not to meddle in the investment decisions made by the state's pension systems.
While OPERS is clearly against terrorism, we agree with the editorial. Our job at OPERS is not to influence foreign policy.
Further, OPERS already has shown a willingness to avoid such investments on a voluntary basis. We routinely screen our investment portfolios to identify companies that may be doing business in Iran or Sudan. As a result, since 2007 we have decreased our investment in those countries from $393 million to less than $13 million.
OPERS has a legal responsibility to act in the best interests of its members, and that includes our investment portfolio.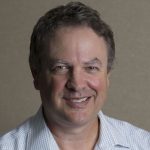 Michael Pramik is communication strategist for the Ohio Public Employees Retirement System and editor of the PERSpective blog. As an experienced business journalist, he clarifies complex pension policies and helps members make smart choices to secure their retirement.