OPERS searches for Connector participants
The Ohio Public Employees Retirement System is going the extra mile to locate the last of our potential Connector participants.
When we introduced the OPERS Medicare Connector, our information indicated that more than 143,000 retired members would be eligible to take part in Medicare coverage on the open market. As we prepared for a historical outreach effort to these retirees, we said we would take extraordinary efforts to reach out to those who didn't get the message if need be.
As March approaches, OPERS is still looking for about 230 members, because of incorrect or unavailable phone numbers and outdated addresses, who are eligible for the Connector. So we've contracted with an insurance industry investigative firm to find them. They will spend the next two weeks locating these OPERS retirees.
Our records indicate these retirees did not select a new health care plan through the Connector, but it's not our intention to ensure that they sign up for a plan this way. Rather, we want to make sure they understand their options for health care under the Connector.
In some cases, the members might be re-employed in an OPERS-covered position and have enrolled in their employer's coverage. Some might have coverage available outside of OPERS, or through a federal program such as TriCare or Medicaid.
Some people do not want any coverage in addition to Medicare or want to be enrolled in only Medicare Part B.
But there is a chance that some might not be aware of the options available through the Connector, and those are the people we're trying to find. Our representatives will be attempting to contact them by the end of the month, the deadline for securing coverage through the Connector without potentially having to go through underwriting.
OPERS also wishes to gain insight on why participants didn't respond to our communication efforts if they were in receipt of them, and whether they understand the impact of not taking action.
We believe this illustrates the extent to which we're going to make sure the Connector is working for all eligible participants should they opt for it.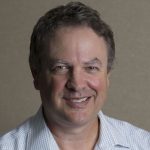 Michael Pramik is communication strategist for the Ohio Public Employees Retirement System and editor of the PERSpective blog. As an experienced business journalist, he clarifies complex pension policies and helps members make smart choices to secure their retirement.