OPERS offers education on many topics
The Ohio Public Employees Retirement System offers a variety of educational opportunities in various formats for members, retirees and employers.
Whether it's guiding new members in their selection of a retirement plan, helping them learn the importance of saving or aiding those approaching retirement, our education subject roster is comprehensive. It includes in-person seminars, live webinars, recorded presentations and a large library of written information.
Start by visiting the OPERS website. The best way to find out which educational opportunities are for you is by clicking on the appropriate tab at the top of the home page, such as "Members," "Retirees" or "Employers." You'll find a subhead titled "Educational Opportunities" in the resources section. Please note that you can sign up for an in-person seminar only if you are a member of the retirement transition group for which the seminar is designed.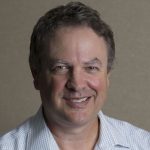 Michael Pramik is communication strategist for the Ohio Public Employees Retirement System and editor of the PERSpective blog. As an experienced business journalist, he clarifies complex pension policies and helps members make smart choices to secure their retirement.