Phone system upgrades reduce hold times
OPERS members who call us will spend less time on hold and have an easier time reaching the right customer service representatives, thanks to recent improvements to our phone system.

We've increased our number of incoming phone lines by 33 percent. The added capacity will result in far fewer busy signals for those trying to reach our Member Services department.
We've also increased the capacity of our virtual hold service, which gives callers the ability to opt for a call-back instead of waiting on hold. The upgrade means that more callers will be given the virtual hold option sooner, meaning they'll spend less waiting on the phone.
We've introduced an option that allows callers to be forwarded directly to outside health care vendors. While the quickest option is to phone the vendor directly, those who call the OPERS toll-free customer service number will be given an option to contact OneExchange for questions about the OPERS Medicare Connector, Express Scripts for Medicare and non-Medicare prescription coverage, Aetna or Met Life for dental insurance, Aetna for vision insurance and either Humana or Medical Mutual for their medical plan.
The toll-free OPERS Member Services department phone number is 800-222-7377.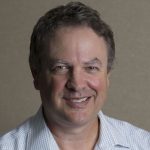 Michael Pramik is communication strategist for the Ohio Public Employees Retirement System and editor of the PERSpective blog. As an experienced business journalist, he clarifies complex pension policies and helps members make smart choices to secure their retirement.