Study: DB plans benefit retired women
Women who participate in defined benefit pension plans have higher incomes in retirement and lower poverty rates than those who don't, a study states.
In "Shortchanged in Retirement: The Continuing Challenges to Women's Financial Future," the National Institute on Retirement Security found that women working in the health care, education and public administration fields are likely to be better off in retirement than women working elsewhere. That's because those fields are more likely to offer employees access to DB plans.
Fifty-seven percent of OPERS retirees are women.
The study also found that the typical retirement income for women age 65 and older is 25 percent lower than that of men. As men and women age, men's income advantage widens to 44 percent by age 80 and older, the study found.
Other key findings:
Women were 80 percent more likely than men to be impoverished at age 65 and older, while women age 75 to 79 were three times more likely to fall below the poverty level as compared to their male counterparts.
Labor force participation among women aged 55 to 64 climbed from 53 percent in 2000, to 59 percent in 2015, with a peak of 61 percent in 2010.
While women were somewhat more likely than men to work for employers that offered retirement plans in 2012, there is a gap in eligibility that limits women's participation in these plans.
Even though the median household incomes of individuals aged 65 and older has increased, women have 26 percent less income than men.
Social Security is an important source of income for older households with incomes less than $80,000.
Women in the health care, education, and public administration fields, where DB pension plans are more prevalent, have higher incomes in retirement and lower rates of poverty than in other industries.
Public policy options can help reduce women's vulnerability to financial hardship as they age, NIRS said. These proposals to strengthen retirement security for women include:
Strengthening Social Security benefits for women
Increasing retirement plan coverage through auto enrollment in individual retirement accounts
Expanding utilization of the Saver's Credit, an income tax credit of up to $1,000 for voluntary contributions to select retirement savings plans for low-income individuals.
Increased development of state-sponsored savings plans
Increasing defined contribution plan eligibility for part-time workers
Providing spousal protections in defined contribution accounts
Expanding defined benefit pension plans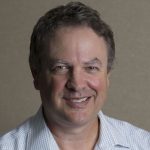 Michael Pramik is communication strategist for the Ohio Public Employees Retirement System and editor of the PERSpective blog. As an experienced business journalist, he clarifies complex pension policies and helps members make smart choices to secure their retirement.